"Train up a child in the way he should go, when he is old, he will not depart from it." Proverb 22: 6.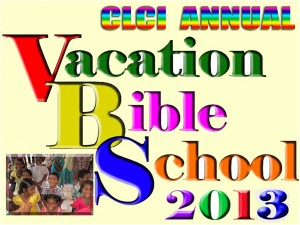 Dearly beloved, Greetings to you all in name of our Lord and Savior Jesus Christ.
The CLCI VBS celebrated another successful year. Here is the summary of the Vacation Bible School 2013. Our annual VBS-13 was held from June 3rd to 7th, 2013.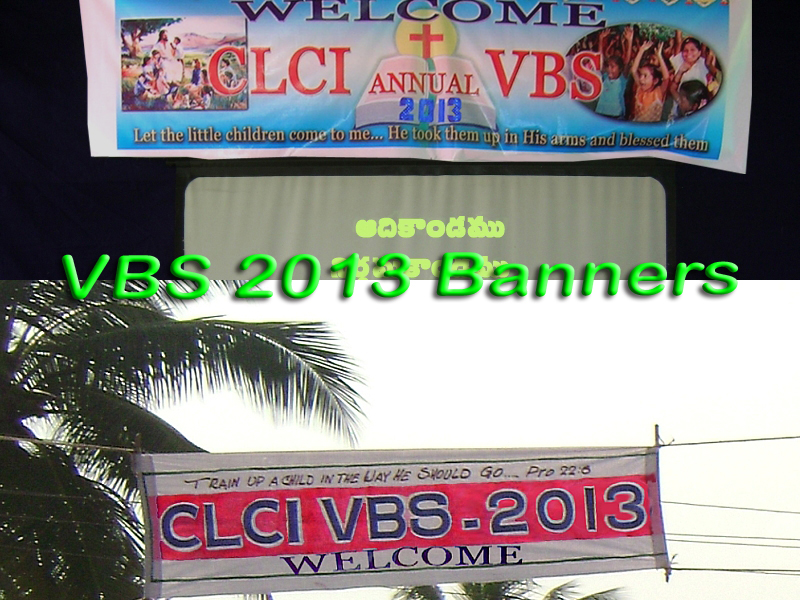 At every point we reinforced the Gospel with songs, crafts, scripture memory and stories from the Bible. The children present various programs and participate in all the major events of the VBS. Our efforts have been well received by 1420 children who participated in this five day VBS.
This 2013 VBS was just another example of how to explore creative approaches to growing our VBS programs for Children.  Also  our CLCI Orphan boys and girls took very active part by singing songs, enacting skits, encouraging and entertaining everyone on this VBS-2010. We are also very much thankful to our CLCI Women fellowship members for their valuable help in this VBS-2011. Food and refreshments were arranged and prepared by the CLCI women's fellowship members for all the children.
This year also Seminary students did very good job in educating the VBS volunteers to encourage, to guide, to create and to prepare them in free gospel service with great enthusiasm. During this 2013 VBS also, they have continuedso many Sunday school teachers, youth seminary students and women fellowship members volunteered their time and talents whole heartedly as planners, coordinators, cooks, teachers, helpers, etc. to ensure its success. Many young people volunteered their time and talents to make VBS at the CLCI campus successful. And your prayers to God are being answered in ways we will never fully know.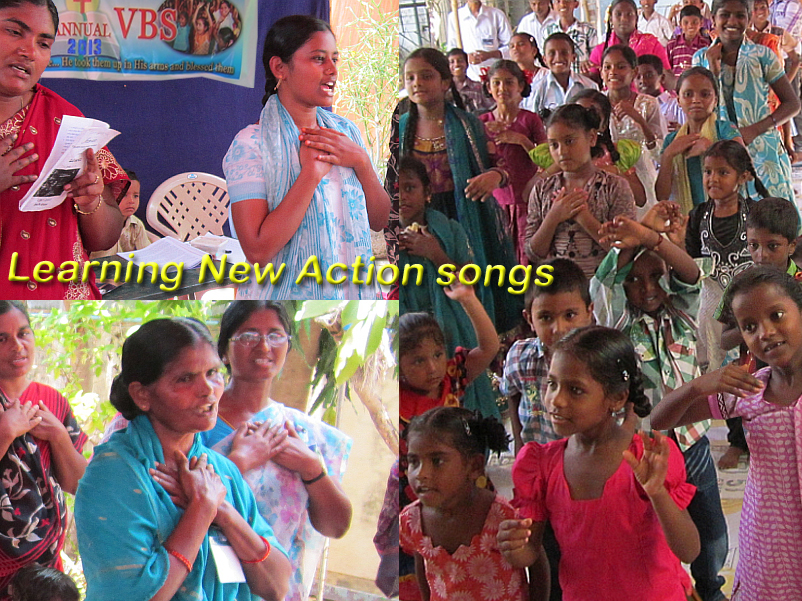 The children enjoyed snacks, bananas, refreshments through the kind help of CLCI women fellowship members.  The women fellowship team made treats that were creative and tasted great! Also the help from the CLCI youth and seminary students making arrangements for the children and in looking after their needs, arrangements of tables, supply of VBS materials like Bibles, VBS books, white papers, crayons, color pencils and pens etc was amazing. During VBS -2013, everyday Children started the VBS with a Sunday School Order of service which include singing songs and choruses, Bible reading and following a short worship service. The children present various programs and participate in all the major events of the VBS.
As usually our VBS-2013has activities like Bible education program, Bible quiz programs, Bible written tests, Bible story telling competitions, Coloring of biblical pictures, coloring of plaques made by plaster of paris, Songs competitions Sports and Games. During 2013 VBS, the youth choir continued to play an active role in providing inspiring songs and music for the children. This service provided an excellent environment for the children to provide music and singing during VBS programs. The music is one of everyone favorite parts of VBS and elders also love to listen and watch the kids sing praises to our Lord.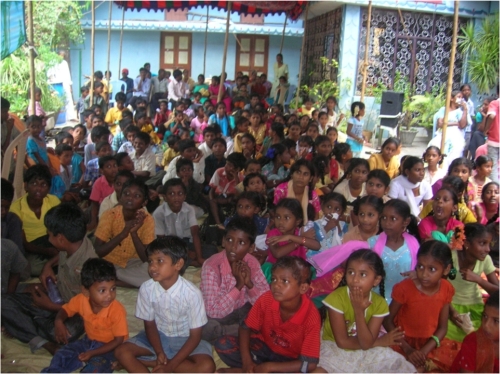 The kids also had a chance to win certificates, prizes and New Testaments for participating in various VBS activities.  Children learned many other lessons, enjoyed being together, and finished up with a great cookout, a big meal on the last day. Finally everybody received a wonderful book of John Gospel with colored pictures on it. (We convey many thanks to Rev. Koenig for supplying these valuable New Testaments books and John Gospel books.)
Singing songs, learning English hymns and proverbs, coloring of pictures, plays and   dramas, acting, music, with all these, children enjoyed very much. Thus, there was a great rejoicing in the CLCI Mission house. No VBS is complete without some great games and Seminary students created some fun games to play.
God's grace has been sufficient. We thank Him for enabling me all this while. Glory be to God! We pray that His blessings may rest upon all the children that have been contacted through the humble and earnest endeavor of VBS-2013. Please pray for the coming VBS, pray for many   children to attend the VBS-2013.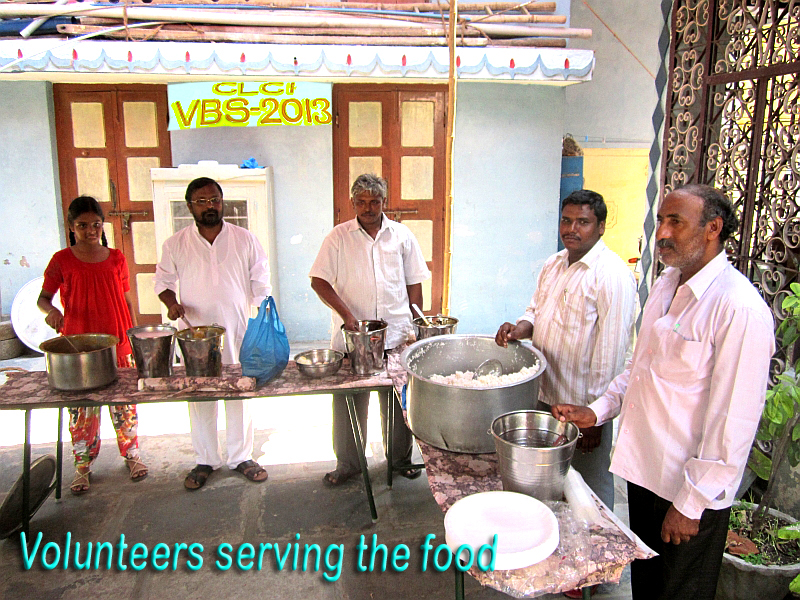 Through these children, many new members were also influenced and inspired to rest on the One Who is "Mighty to save." The Lord's Name was glorified. All glory, laud and honor to Him alone. We pray that His blessings may rest upon all the children that have been contacted through our humble and earnest endeavor. Thank you so very much for your sincere prayers and faithful support to the CLCI VBS ministry. Please pray that the Lord will use this CLCI VBS ministry to bring many into His kingdom and to call some into full-time Christian service.
Your prayer support will build the CLCI children tomorrows as they will be prepared as God's witnesses in influence their families and communities. May the Lord bless you all.
Thank you.
Rev. Jyothi Benjamin
Proverbs 14:26-27 In the fear of the LORD there is strong confidence, And His children will have a place of refuge. The fear of the LORD is a fountain of life, To turn one away from the snares of death.