Welcome!
But God demonstrates His own love toward us, in that while we were still sinners, Christ died for us. Much more then, having now been justified by His blood, we shall be saved from wrath through Him. -Romans 5:8-9
Greetings in the name of our Lord and Savior, Jesus Christ!
The Church of the Lutheran Confession of India extend to you a warm greeting and a sincere "Thank you!" for visiting our website.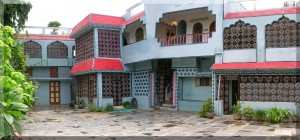 We invite you to find out more about our church and extend a personal invitation to you and your loved ones to worship with us at our CLCI Church.
PLEASE JOIN US IN OUR WORSHIP SERVICE!
Please join us as we meet to hear God's Word and to grow in the knowledge of our Savior Jesus Christ and in our love for one another!
10:00 am Sunday School
11:00 am Bible Study
12:00 am to 3 pm Sunday worship Service
WEEKLY SERVICE SCHEDULE
WOMEN FEWLLOSHIP MEETING – EVERY WEDNESDAY 8:00PM
YOUTH PRAYER MEETING – EVERY FRIDAY 8:30PM
WHOLE NIGHT PRAYER SERVICE – EVERY LAST FRIDAY 9:30PM
Visitors are always welcome!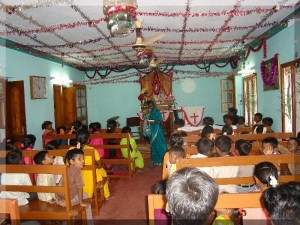 The Bible reminds us of the importance of Christian education: "Therefore we must give the more earnest heed to the things we have heard, lest we drift away… how shall we escape if we neglect so great a salvation?" (Hebrews 2:1,3).
Don't wait until it is too late – now is the time: "Behold, now is the accepted time; behold, now is the day of salvation" (2 Corinthians 6:2).
Finally, the Bible tells us where our Christian education comes from: "from childhood you have known the Holy Scriptures, which are able to make you wise for salvation through faith which is in Christ Jesus" (2 Timothy 3:15).
For Adults…
• Family worship services every Sunday
• Adult Bible study every Sunday
• We encourage you to request individual or group Bible study courses intended to help you answer questions you may have and learn more about the teachings of the Bible.
• Pastor Benjamin is always available and willing to schedule an appointment for personal, one-on-one Biblical counseling.
• For non-members who are interested in learning more about our church and what we teach, we offer a thorough Bible study course intended to cover the basic teachings of Holy Scripture to prepare individuals for communicant membership.
For Young Adults…
• Family worship services every Sunday
• Join our Sunday morning Bible class or Sunday School
• We offer a young adult Bible study course intended to help young people establish a foundation in the Bible by studying the basic teachings of Scripture.
For Children…
• Family worship services every Sunday – we encourage parents to bring their young children with them as we join in worship to our God and Savior. They too can hear and believe!
• For children 4 years and up, we offer comprhensive, Gospel-centered Bible lessons, age-appropriate activities and worksheets to help them learn about their Savior. These educational opportunities are available through our –
o Children's Sunday School every Sunday
o Summer Vacation Bible School program (For 2007 report, see VBS)
Thank you
Rev. V.S.Benjamin
Chairman of the CLCI
H.No-10-11-10
Christianpet, Nidurolu 522124
Guntur Dt. Andhra Pradesh
South India
Ph.No 08643 242400